Philadelphia's Newest Skyscraper: The Comcast Innovation and Technology Center
---
Comcast to Expand Philadelphia Presence With Comcast Innovation and Technology Center
59-story structure in Center City to be one of the tallest buildings in the country
The Philadelphia skyline is growing again. Projected to open in 2017, the 1,121-foot-tall, state-of-the-art Comcast Innovation and Technology Center will be one of the largest buildings in the country and an impressive fixture in Center City.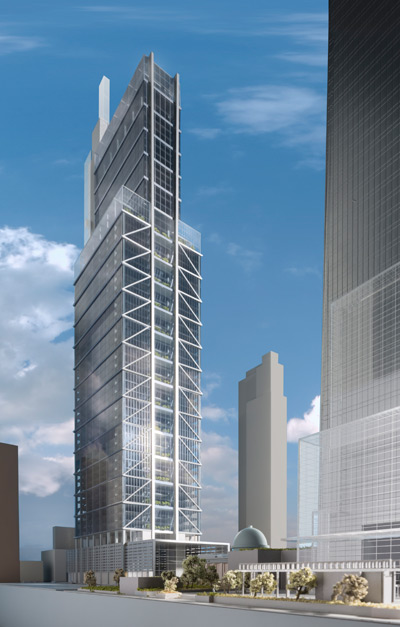 Construction on the $1.2 billion skyscraper—which will neighbor the 975-foot-tall Comcast Center—is scheduled to begin in the summer of 2014.
The towering, 59-story structure, developed by the Comcast Corporation and Liberty Property Trust, will expand Comcast's global headquarters and become the new homes for NBC 10, Telemundo and the Four Seasons Philadelphia Hotel.
Designed by architect Lord Norman Foster of Foster + Partners, the tower will span the 1800 block of Arch Street and include a block-long lobby with a glass-enclosed indoor plaza, which Foster has described as a "window on Philadelphia."
Philadelphians will be able to take advantage of the space with a new ground-floor restaurant and concourse, which will provide direct access to SEPTA's Suburban Station. The office portion of the building will occupy the lower 45 floors, with the hotel rising above.
When complete, the tower is anticipated to claim its place as the tallest building in the entire United States outside of New York and Chicago.
Courtesy of VisitPhilly
---
---